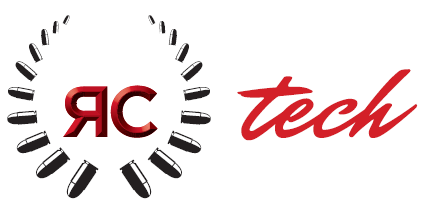 Robert Černigoj, founder and CEO, created this story in 2012.As he likes to put it: »When I shot my first round, that was it for me. I was hooked!«
Since then, Robert went from being a beginner to being a professional and then he reached the stage, where he was able to… and wanted to share his knowledge.

At that poing Online Shooting Academy (OSA)was born.
During this process he recognised a gap on the market which he decided to fillwith his own products.

This is how RC-Tech brand was born. In RC-Tech sales range you can find products from various categories, such as:
Firearm parts
Range gear (bags, backpacks, carts, cases)
Maintenance products
Reloading equipment
IPSC targets
Wearables (t-shirts, jackets, vests, accessories, etc.)
Safety gear
and many more